Modernizing Oakmont Village's East Recreation Center for An Active Senior Community
July 2, 2019
Established in 1963, the Oakmont Village is a well-known option for retirees looking to be surrounded by a serene mountain landscape and have access to a range of activities and amenities. In recent years, the senior community has taken steps to update its facilities. The latest effort is the modernization of the community's East Recreation Center.  Led by the community's committee for Building Construction chairwoman, Iris Harrell, the project required a balance of managing by committee and making timely progress on design and construction activities. This Nordby Effect post covers the Modernization of East Recreation Center, a gradual step toward ensuring Oakmont Village's continued success in being a destination for active retirees.
Managing by Committee Requires Efficiency
For the East Oakmont Recreation Center, Iris Harrell led the Building Construction Committee and reported to the Community's Board. Delivering a project that is guided by a group of board members requires efficiency and patience.  A group of board members will serve for a term, in this case 2 years. For the course of this project, Iris worked together with three separate boards. In dealing with the complexity of decision-making with each new board, she says, "It was important to be consistent with the building committee during the term changes."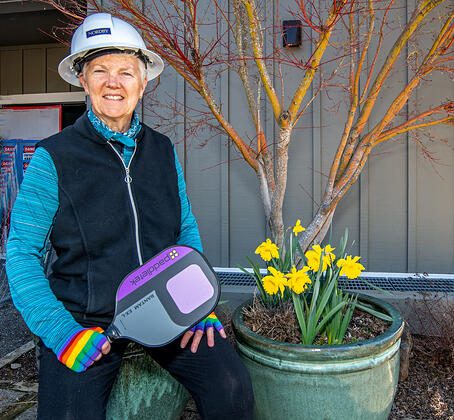 For Iris Harrell, this project was a labor of love. Retired from a career focused on design and construction, Iris was brought in by the Oakmont Board as chair of their volunteer building committee to support the recreational center's modernization. Reflecting on all the project's efforts, Iris said, "Design development was intense.  It was important to get decisions back to the contractor quickly and effectively." Collaborating with David Dearden, the building committee's Vice Chair, Iris worked 20 hours a week to ensure the successful management and completion of the project. Luckily, the building committee was able to sustain support for the project and was bolstered by the "strong people in the community."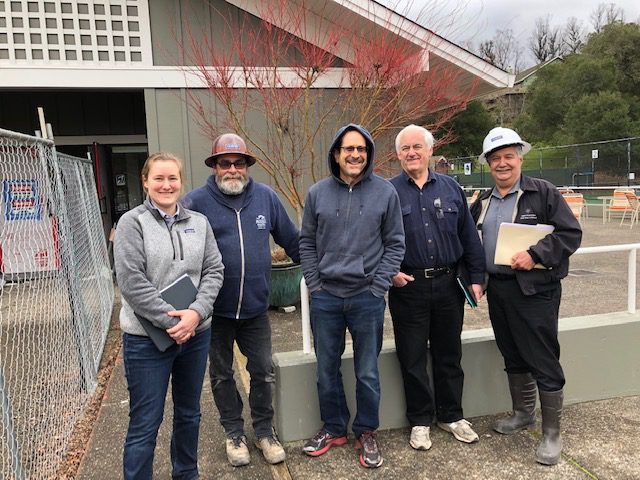 A Modernized Recreation Center to Serve a Very Active Community
The East Recreation Center is one of the many facilities supporting the very active Oakmont Village senior community. Approximately 4800 retirees live in the Village. Their facilities are supported by a full-time facility manager who has a staff of 12 people who help with the community's events, which is not a light task.  The community is buzzing with all sorts of activity, including yoga classes, sports clubs, tennis, pickleball, bocce ball, shuffle board, card room for games, computer classes, meditation, concerts, life-long learning, music group club, political clubs, swim club, hiking group club, Sunday symposium, Rainbow Women's club, just to name a few. The facility management team will assist Village residents to set up for an event and then break it down once it's over. The community is set-up to provide opportunities for enrichment and activity.


Originally built in 1985, the East Recreation Center is a two-level facility located at 7902 Oakmont Drive.  The upper level has a large meeting area equipped with audio and video equipment, catering kitchen, restrooms and conference room. The lower level has large game room equipped for billiards, snooker, and a game of cards. Additionally, there are locker rooms for members coming to swim in the outdoor pool, also on the same level.  The facility also has two tennis courts, six pickleball courts, picnic area, and casting pond. Over time the building became dated and out of compliance with building codes and ADA regulations.  It became clear that in order to continue the activities retirees hold dear, the community would need to renovate.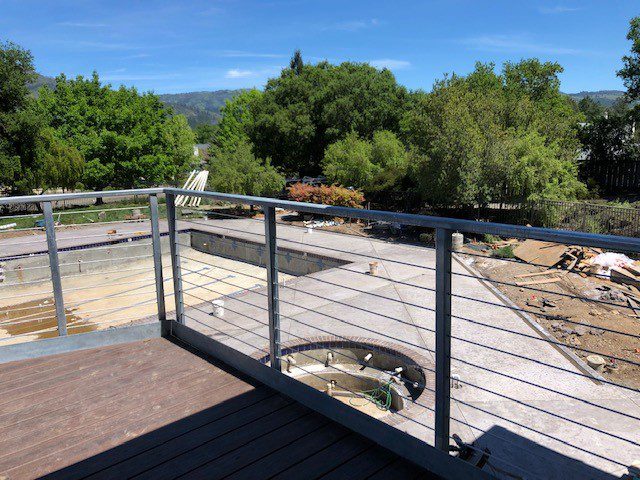 Lived-in Buildings Require Renewal
Designed by Santa Rosa based firm James McCalligan Architect, the East Recreation Center renovation required second floor interior and outside wraparound deck demolition, first floor improvements, pool repairs and improvements, and ADA and building code compliance. The outside deck was re-built with green and fire resistant materials. Building utilities were upgraded and the usable space was increased. The first-floor improvements entailed the addition of a new pool equipment room, interior improvements for the game room, and new locker room finishes. Pool equipment was converted to support salt water and the spa was completely redone. The second floor included a new addition over the pool equipment room for chair storage, all new finishes (walls, ceilings, and floors), and was completely reconfigured. New LED lighting was installed throughout the building along with a Bluetooth sound system for the hearing impaired. Open to the public, art by David Harris was placed throughout the facility to meet the public art requirement.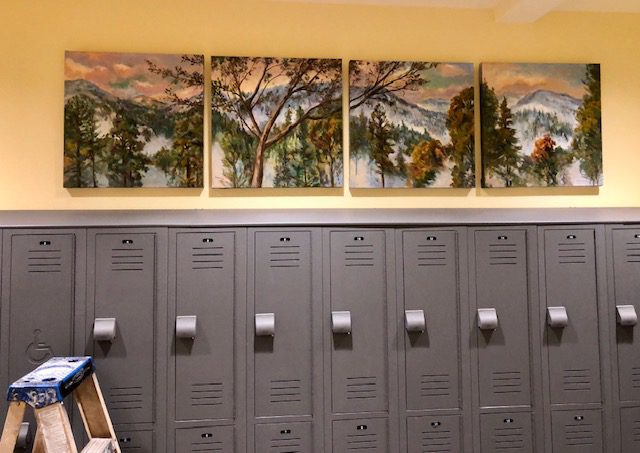 "Nordby will work with anybody. I think that they are collaborative by nature. The team is very personable, articulate, clear and efficient. They have a strong subcontractor base and are thoughtful on the budget. They operate as design build and as a family member. You just can't get better than that. We had a female project manager, Deanna Alexander – Nordby is hiring by skill and not by gender, which is a wonderful tribute to Nordby." – Iris Harrell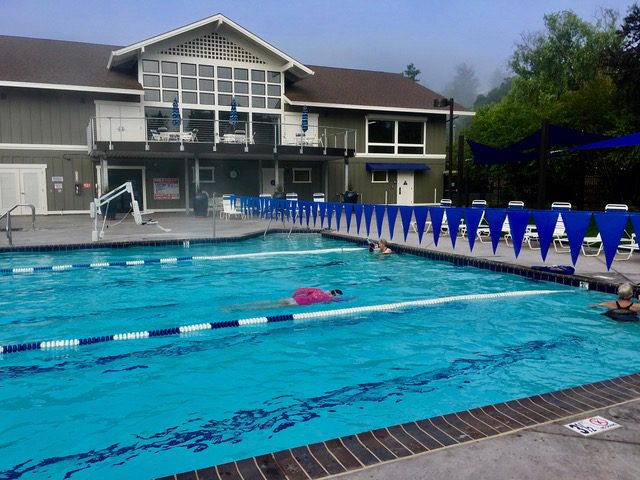 Unfortunately, there were a few unforeseen challenges along the way. Sonoma County had one of the wettest winters in history, causing months of outside work delays, i.e. the pool, spa, and parking areas.  The team was able to commit and complete the interior work as scheduled.  The Board decided to add the entire parking lot upgrade while Nordby was completing the East Recreation Center, as the Oakmont Reserve Study already had that effort cued up in its 2019 Summer Schedule. However, Mother Nature had other things in mind when it came to completing the parking lot, which included ADA upgrades, and a new underground fire main (Fire Life Safety Measures) upgrade.
"I'd love to have Nordby Construction back on board. Deanna has been great about navigating all of the many departments within the city building and planning division. As a site manager, Troy is quite a craftsman.  Collaboration is key and Nordby president, Tony Simmons, pushed on the timeline early on.  He pushed weekly meetings and was able to trouble shoot how to meet our requirement for public art. " – Iris Harrell
The East Recreation Center recently opened back up to the community, just in time for the summer season.  As a new flurry of activities fill the walls, the renovation is another step in writing the next chapter for Oakmont Village. Iris says, "Accomplished people from all over the world come to live at Oakmont Village. Our Board's mission is to provide as much stimulating and physical activities as possible."